The Benefits of Mobility for Industrial Automation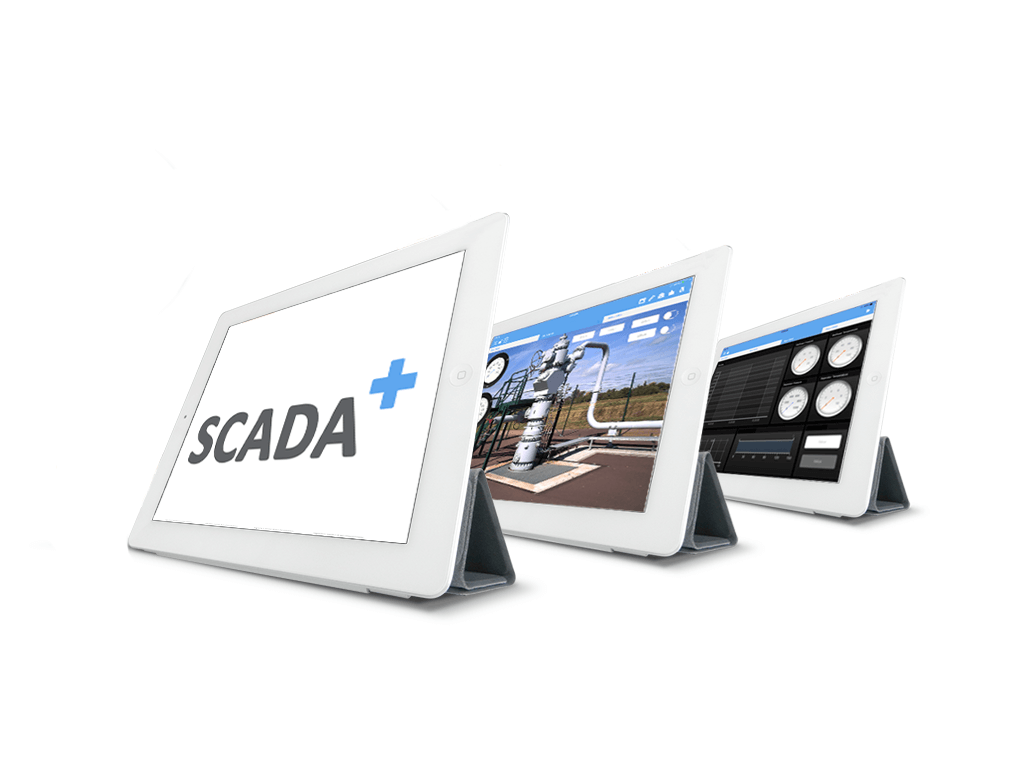 Tablets and specialized applications are supplementing many industries, but industrial companies in particular. With the use of technology, these companies are reaping benefits which were not previously possible. By implementing tablets and our SCADA+ app, you can upgrade your company into a SMART factory and watch your bottom line increase. Following you can review the many benefits of mobility for industrial application.
https://itunes.apple.com/us/app/scada+/id846545816?mt=8
Reduced Costs
There are a number of reasons to consider a SMART factory, however the most important one on any CFO's mind is a reduction in costs. Money makes the world go round after all. Therefore, when you're using applications that your employees can access on their personal (or business provided) tablets, you eradicate a good amount of IT hardware and personnel requirements.
A mobile office has intense earning potential. One particular example is the replacement of permanent HMI displays on machinery in different production units throughout factories. A tablet with the SCADA+ app can be implemented in its place, with a customized interface which is oriented to each user's needs. This will increase flexibility through a mobile role-based architecture and eliminate the expensive cost of dedicated interfaces. Less money out and more productivity in.
Higher Production Rates
Information at your fingertips will always enable your employees to supersede previous production mile markers. There are a number of excellent applications, and benefits to mobility, that can boost your production rates. These include:
Dash-Boarding
Production Maintenance
Parameter Modeling
Data Visualization
Real Time Decision Making
Incident and Safety Management
Retail Trading and Pricing
Full Mobility with Wireless connectivity
The advent of the tablet, and other mobile technology, has necessitated the creation of a number of web based applications. Thanks to these innovations, web browsers are readily available on mobile devices thereby creating exceptional ease for users on the move.
In truth, many vendors are creating their own apps that connect directly to their systems and databases. Of course, expected results will be determined by the tablet's hardware, as bandwidth can often be a problem. This is not to dissuade you because SCADA+'s current application is quick and extraordinarily user friendly. The difference between todays' app, and the older web based methodologies, is drastic.

Convenience
Since we've created an independent app, we can provide you with some very convenient benefits. The SCADA+ app will add the following to your productivity and usability:
Maximum efficiency with low bandwidth requirements.
Better and highly adaptable user interfaces.
Immediate reaction to value changes and user actions.
Communicates directly with well-known international brands thereby eliminating your need for PCs running server codes.
iPad sensors are provided with integrated support.
No need for additional tablets or hardware, an iPad will cover it all.
Security at all levels of user access.
Project updates for specific users can be done online with one click.
You'll still have a web browser for necessary online access.
More Features
Given the integrated HMI provided by SCADA+, you will experience more robust and reliable technological advantages and features. This design allows iPads to communicate directly through a wireless network which simplifies the previous structure, because no additional devices are required. The incredible mobility you and your staff experience increases efficiency greatly.
Increased Awareness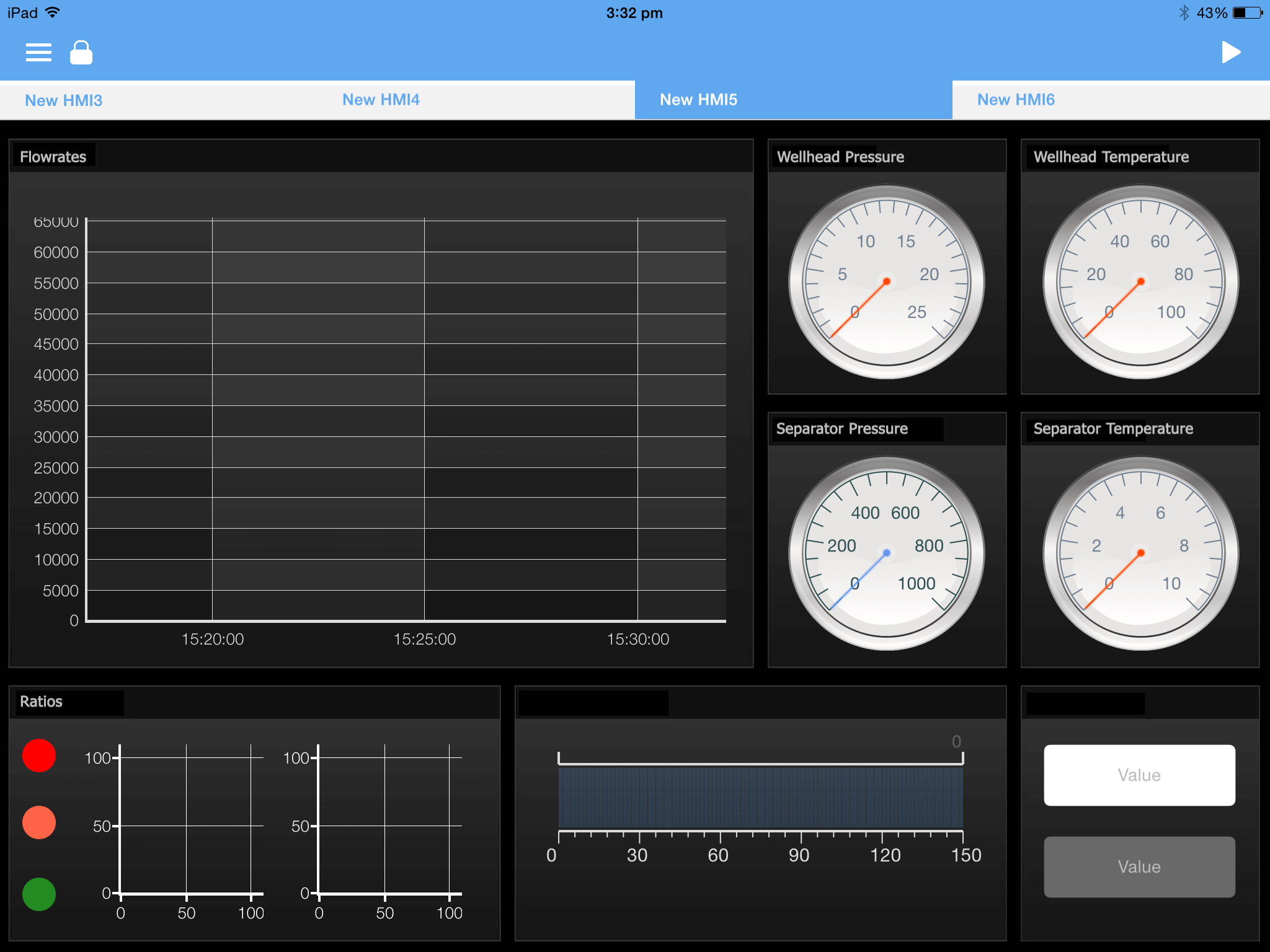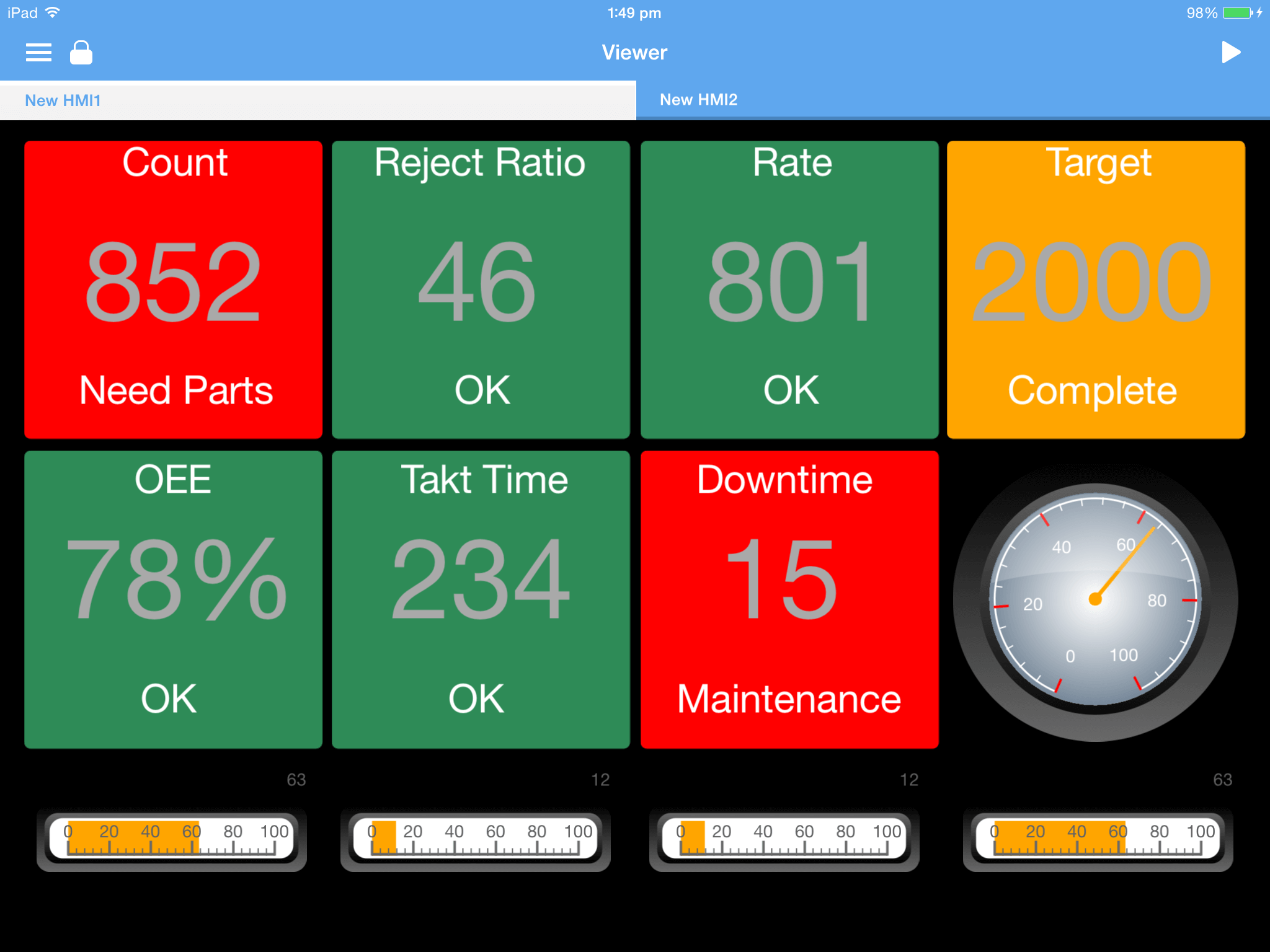 You will be in the know. In fact, field productivity will be boosted because you will be wholly aware of what is happening on site at all times. Money will be saved due to less frequent site visits. With this technology you can see, in real time, who is doing what, and how he is doing it. You can get up to the minute updates instantly and effortlessly. Control of the job will literally be at your fingertips.
Improve Use of Resources
Another attractive benefit to utilizing our SCADA+ app is the fact that, the use of available resources will be improved. This is because you will be able to ensure they are being used in the right places, exactly where, and how, you want them. Rest assured, your company's business priorities will finally align with the resources you have at your disposal, because you'll have confidence in your employees and their use of your equipment and supplies.
Being that SCADA+ is role-based, it changes the one size fits all design of HMI, and replaces it with a customizable function for each user. That means that each user can have their own interface and receive KPI and data specifically relevant to them. With each role having different needs, they will have mobile access to information for their specific function perspective. For example, a maintenance supervisor can receive information about the machinery they are in charge of, and even real time notifications when maintenance is needed or issues occur. This allows for optimal use of time, energy and equipment.
Increased Information Accuracy
Since you can literally see the site, thanks to mobile visibility through tablet technology, you can verify the accuracy of the information you're being provided. If a client tells you that a site is prepared, you can inspect it from your chair. If a crew tells you they've run out of supplies, you can do a quick tour of their work, and the site, to determine how resources were allocated. There's no more wondering if your employees are speaking the truth to you; you'll be able to see it!
End to End Holistic Process
Perhaps the greatest aspect of the SCADA+ app technology is the fact that it enables you to be actively engaged in the entire process without actually having to travel to the site. You can accept, delegate, complete and bill a job within one app. It really doesn't get much simpler than that!
Industrial Applications Need Mobility
Your users want to access their assignments and apps through a mobile device that is designed for them. Tablet technology is a personal, and quite incredible, tool. There's no reason to continue avoiding the inevitable.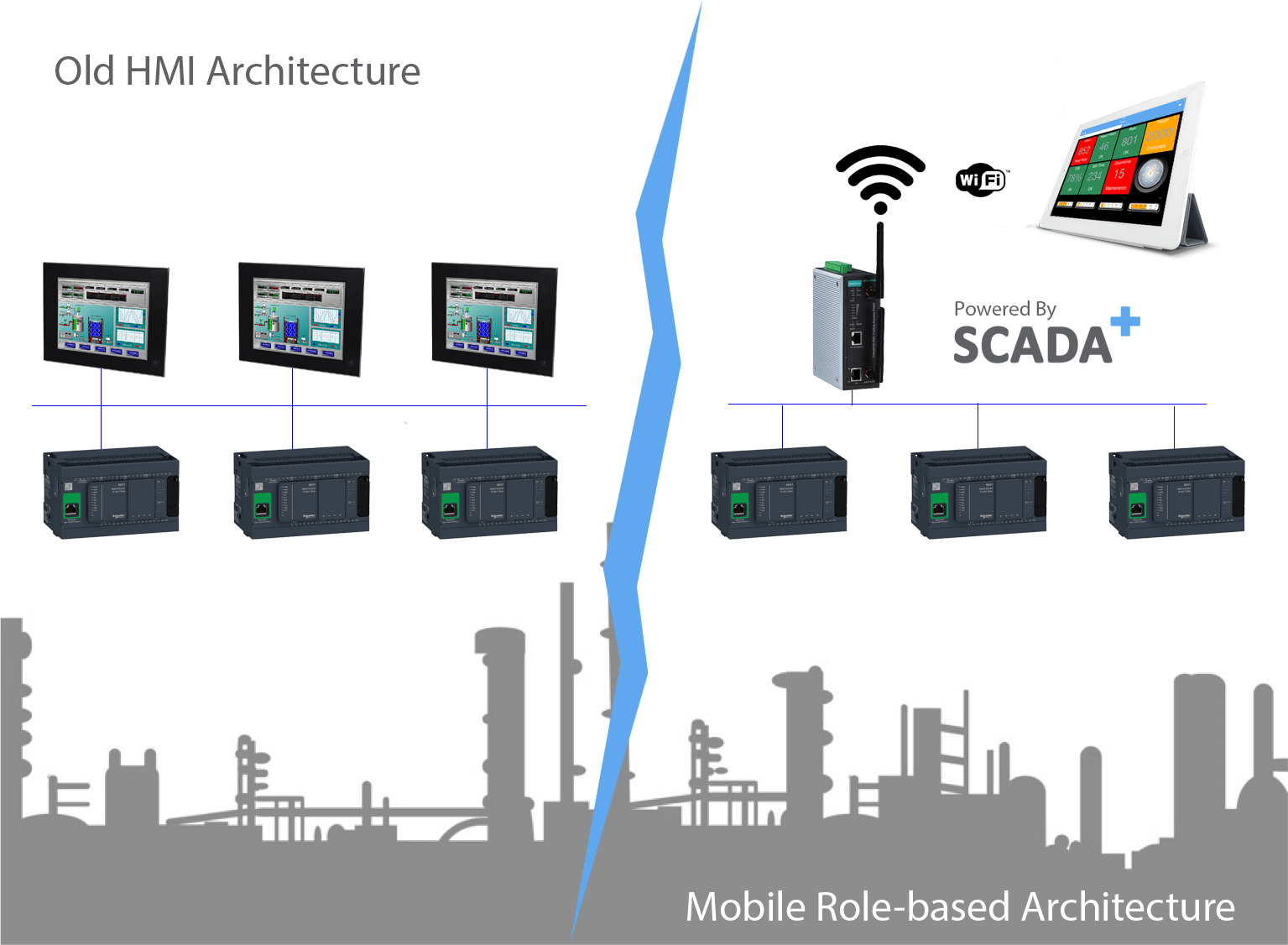 With the adoption and adaptation of a tablet-friendly SCADA+ system, you will see: reduced costs, higher production rates, full mobility, convenience, more features, increased awareness, improved and optimized resource usage and increased information accuracy; all wrapped up in a holistic process. There really isn't a better direction for your company to take.
We believe in our product and welcome your questions in our comments section.